B.E.S.T. BUSINESS EQUIPMENT SOLUTIONS TECHNOLOGY offers everything you need for the office. From copy machines and paper to paper clips and office furniture, our discounted catalog contains hundreds of thousands of items. We also feature green products, document software, and office computer hardware and programs to help businesses run more efficiently, as well as repair of copy machines, faxes, and MFPs.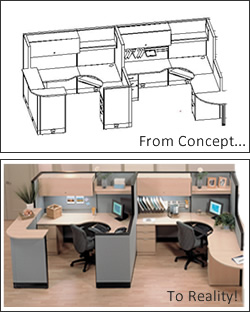 Free 30-Minute Consultation
After decades in business, we take great pride in taking the time to understand each client's specific needs. Our team of forward-thinking visionaries tailors a document management plan to fit your business profile to a tee and save you time and money. We are here to listen, plan, and work with all levels of your company. Small companies need to stay ahead of the big boys, and many large companies need to learn to move even faster.
Consultative Approach
Our sales team prides itself on utilizing the consultative approach, which involves custom products and personalized services that takes each customer's needs and wants into careful consideration.

We sit down with your staff from the very start to find out what your business needs to decrease expenses, generate profits, and operate efficiently and effortlessly. Key employees are involved in the planning process from the beginning, and we are always available in person or on the telephone to answer your questions and solve problems.