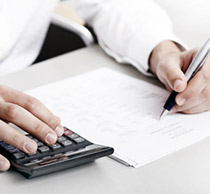 Bring Your Printing Costs Down
Many organizations have no idea how much money they're spending on their printer fleet. Cap Ventures says that, on average, anywhere from 3 – 12% of a company's total revenue is spent on the printing of documents. So, whether you're a small business of five employees or an enterprise of 300, there's a large opportunity to cut costs significantly.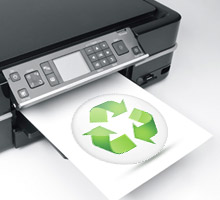 Sustainable, Responsible Printing
B.E.S.T. is ready to help your company be environmentally responsible. We can show you how to limit your impact on the global environment.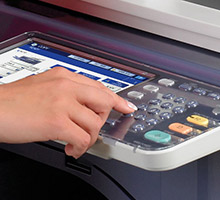 Device Management
Our seasoned team of printer experts can show you how to be proactive when it comes to printer issues. This means increased productivity and fewer missed deadlines. With technology ever-evolving, IT departments are more involved than ever when it comes to the handling of printer fleets. B.E.S.T. helps take the burden off of your shoulders to deal with IT and other related issues, so you can get back to work.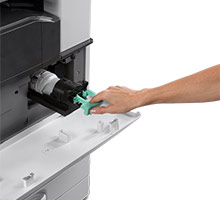 Supply Inventory Management
Tired of trying to keep track of your toner and paper supplies? Let B.E.S.T. do it for you. We can manage your machine fleet's inventory and ship you what you need, usually with just one click of a mouse.
MPS-Ready Printers
Simple, easy-to-use, cost-effective, and environmentally-friendly printers for your business. Whether you need high-speed color, simple b/w desktop, or departmental production printing, B.E.S.T. can provide it—and if you have trouble of any kind with your machine, B.E.S.T.'S competent service team is just a phone call or e-mail away.
Contact B.E.S.T. for more information at (631) 465-9897 / tellmemore@bestofficetechnology.com